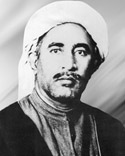 Mansoor Al Arayedh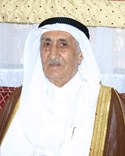 Mohamed Jameel
Mansoor Al Arayedh
Tracing the Company's foundation and rich aspirations back to the late 19th Century; Mansoor Al Arayedh's vision, family ideals and wealthy traditions were reinforced through the lifestyle he led and with the birth of his children in the first half of the 20th Century.

From pearl trade to land acquisition, Mansoor Al Arayedh has left his children in 1968 with a wealth of knowledge and exposure, social status and a prominent reputation in the local and regional business communities alike. A son of a merchant himself, Mansoor Al Arayedh,  believed in business diversity and the eminence of education and travelling; a true man of vision who saw beyond the business of the day.

Mohammed Jameel Al Arayedh, the third of Mansoor's children and upon return from England and Lebanon in the 50's, where he received his education, sought to go one step further. By becoming the editor-in-chief of one of the most reputable Bahraini newspapers of the day and exposing himself to unconventional ways of thinking and doing business.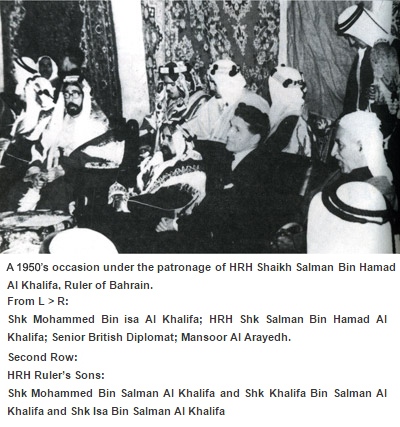 As a young and energetic entrepreneur, the late Mohammed Jameel was the pioneer of the first fresh dairy milk factory in Bahrain in the '50s; purchasing his machinery from England, he ventured into dairy fresh milk bottling and distribution all over Bahrain.



Mohammed Jameel added to his commitment to his father's business a fresh dimension and a strong sense of social responsibility.

He developed the family real estate business and increased its overall wealth.

Furthermore, he was a strong supporter of charitable organizations and anthropological societies. This has earned him a number of awards in appreciation and recognition for his contributions.

The late Mohammed Jameel Al Arayedh was an honorary chairman of Al Arayedh Group Holding (AAGH), where he played an active role in guiding the Group.